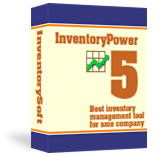 InventoryPower is an inventory software that designed specially to meet the requirements of small and medium sized enterprises (SME), such as computer stores, cell phones stores, bookstore, boutique, shoe store, antique store, book store, retail stores, online shopping malls or home business etc.

It is easy to create quotation & invoice, do inventory control like invoice management, stock balance management, goods management, goods category management, staff sales records management and staff permission management, backup and restore stock by Inventory Power's user friendly interface and functionalities. And Inventory Power supports full customizable company info, logo, tax code and value, invoice number etc.

Download InventoryPower to have a try now.
"Inventory Power was a dream to setup and within minutes I was invoicing. This really does take the hassle out of Invoicing and Stock Control and it suits my business perfectly. Support from Inventory Soft is also second to none with quick response times and representatives who seem to actually care."
- Craig Lockwood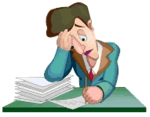 Bulk invoice need to handle?
Let InventoryPower do it.

No database required!
One stop inventory solution!
First In First Out (FIFO) or Last In First Out (LIFO) or Weighted Average Cost (WAC) - InventoryPower supports all popular inventory valuation methods for accounting.
Receiving, Storing, Returning - InventoryPower's three main work flow help you control your asset with easy.
Barcode Formats and Barcode Scanners support - InventoryPower supports all kinds of barcode formats (i.e code 39, code 93, code 128 etc). And all kinds of barcode scanners are compatible with our program. Please note, only a simple barcode scanner is required, no need too much high-performance barcode scanner.
US market or UK market? All supported! - No matter your inventory item price include tax or not include tax, InventoryPower handles both.
Easy invoice creator, full function Point of Sale systems (POS) - it is easy to create new invoice or quotation with InventoryPower POS in seconds. InventoryPower supports customer service function like refund to client. Check screenshots page for the invoice template
Invoice management - InventoryPower can view history invoice, print or export the history invoice.
Inventory management - easy to update stock item name, unit price, quantity and category info with Inventory Power, and allow to check stock balance for each item.
Staff sales records - staff sales records can be reviewed in certain interval time setting with Inventory Power.
Export to Excel CSV file - export all reports to excel CSV file.
Full customized invoice - create you own company invoice with your company name, logo, address, set up your country and province tax code and value, customize invoice number style. Click here to see sample invoice screenshots created by InventoryPower.
Stock backup & restore - backup and restore stock database with InventoryPower
Platforms: Windows 98, Windows NT 4.0, Windows Millennium Edition, Windows 2000, Windows XP, Windows Vista, Windows 7
Tag: Inventory Software, POS Software, Inventory Management Software